In House Membership Plan
We offer an In House Membership Plan. Find out more information about our plan.
Making Your Visit Comfortable
We are genuinely concerned for your comfort before, during, and after every visit. Because we want you to be as comfortable and happy as if you were in your own home, we offer a variety of methods to help make your dental visit a comfortable and pleasant experience. Our methods include:

Warm lavender scented towels
Blankets/pillows
Sunglasses
Sedation

Exotic teas/coffee/hot chocolate
Noise cancellation headphones
A wide selection of music
Movie Entertainment: Netflix & Amazon Prime Movies

For our patients comfort, we also use the following techniques to make your dental experience comfortable:
Our Virtual Painless Injection
 Most of our patients never know they have received an injection. That is because of our virtually "Painless Injection" technique. A topical anesthetic is applied to the tissue with a cotton swab, and this anesthetic painlessly numbs the spot where the doctor will give you one of the  most gentle injections.
Local Anesthetic for Pain Free
 Care Injectable anesthetics, such as Lidocaine, prevent pain in a specific area of your mouth during  treatment by blocking the nerves that sense or transmit pain, therefore, numbing the tissue of the mouth. This causes the temporary numbness often referred to as a "fat lip" feeling. Injectable anesthetics may be used in such procedures as filling cavities, preparing teeth for crowns, or treating gum disease.
Post Treatment Comfort
We want you to be as comfortable as possible after your care. We often send our patients home with a prescription of non-narcotic analgesics to relieve any post treatment discomfort. These include aspirin, acetaminophen, and  non-steroidal anti-inflammatory drugs such as ibuprofen. For  more involved procedures, a narcotic analgesic may be prescribed for your comfort.
Click here to view our recent events!
Environmentally Friendly Office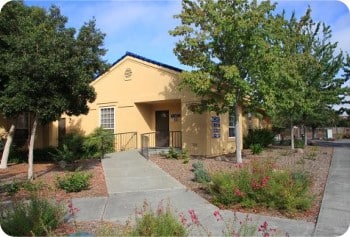 Keeping up with the latest technology and having a high tech office is not only more efficient, it is better for you and better for the environment. For example, our digital radiography generates  90 percent less radiation than traditional X-rays, which is both safe and eco-friendly. Our CEREC treatments are also highly efficient. It is important that our patients know they have choices in choosing health care that is environmentally conscious. Our office takes pride in "thinking green" and inventing new ways around the office to  conserve our resources.
Paperless Office
Not only does digital charting, and record-keeping save paper, it is more accurate and efficient. Your health information is easier for our office to access, and easier to send by email when needed. Having a paperless office makes tracking changes to your health and dental history both time and energy efficient.
Payment Options
Von Chan D.D.S. is committed to providing excellent dental services to our patients without the need for dental insurance.
However, we offer an in-house membership plan to provide quality dental care at an affordable price. There are no yearly maximums, deductibles, claim forms, pre-authorization requirements, pre-existing condition limitations, or waiting periods – so no one will be denied coverage, and immediate eligibility is available. This is a great option for those looking for quality dental care without the hassle of navigating complicated insurance plans. To discuss your payment options, please call (916) 866-9722.